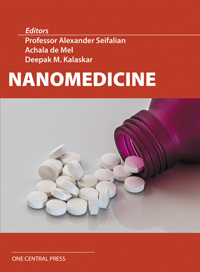 Description:
---
THE TOPICS COVERED IN THE EDITED BOOK INCLUDE, BUT ARE NOT LIMITED TO:
Nanotechnology in:
– Tissue Engineering & Biomaterial Science
– Nanoscale tissue scaffolds
– Nanoscale biomaterial surface modification
– Enzyme responsive tissue scaffolds
– Guiding stem cell differentiation

Diagnosis and Imaging:
– Biosensors
– Quantum Dot Imaging
– Image enhancing particles

Drug Delivery (Nano-Pharmacology):
– Targeted drug delivery
– Nano-vehicle delivery systems
– Photo-dynamic therapy
– Thermo-diagnostics
DOWNLOAD BOOK:
BOOK CONTENTS:
Book Editor Profile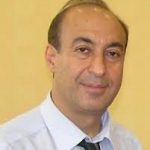 University College London (UK)

Alexander Seifalian is Professor of Nanotechnology and Regenerative Medicine and is director of Centre for Nanotechnology, Biomaterial and Tissue Engineering. He has been the driving force behind the Centre's development of bypass grafts, stents, heart valve, nerve regeneration, cartilage drug delivery and patent filing and commercialisation. He has received grant support of over £3.8 million from research councils and industry over the past 4 years. Professor Seifalian has been extensively involved in commercialisation of medical devices, including: i) the development of a vascular by-pass graft funded by MedLink Projects, this being based on poly(carbonateurea) urethane (PCU) with a commercialised version used in renal dialysis; ii) the development of a miniature implantable portal blood pump (EEC Funded) currently under clinical trial; iii) the development of a laser light activated vascular sealant, which has now been commercialised; and iv) synthesis of polymeric scaffolds for academic and commercial use. His research team has been awarded the top prize by Medical Future 2007 for development of cardiovascular devices including bypass grafts using the family of new innovative materials. He has over 266 peer review publications and 21 book chapters. He is a Fellow of Institute of Nanotechnology.
Back