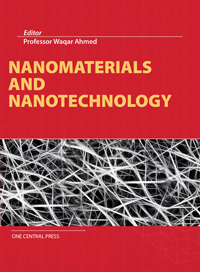 Nanomaterials and Nanotechnology
Editor(s):
Professor Waqar Ahmed
Publisher: One Central Press
ISBN (eBook): 9781910086179
Language: English
Description:
---
THE TOPICS COVERED IN THE EDITED BOOK INCLUDE, BUT ARE NOT LIMITED TO:
Nanotechnology is an exciting and accelerating field of activity, which has attracted considerable
attention of scientists, engineers and the general public. However, it is very broad and multidisciplinary and cannot be described comprehensively in a single volume.
This book has been complied into nine chapters covering a range of nanomaterials for applications in energy, membranes and sensors. Each chapter is written by international experts in multidisciplinary research into particular aspects of nanotechnology and nanomaterials.
DOWNLOAD BOOK:
BOOK CONTENTS:
Book Editor Profile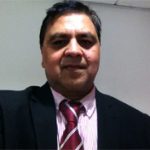 University of Lincoln
(College Director of Enterprise, Professor of Nanoscience, Deputy Head)

Currently Professor Waqar Ahmed, CEng FIMMM FRSC is the College Director of Enterprise, Professor of Nanoscience, Deputy Head at the School of Mathematics and Physics, College of Science at The University of Lincoln.
Prior to this position he was the the head of UCLAN Institute of Nanotechnology and Bioengineering, holding the Chair in Nanotechnology and Advanced Manufacturing and was the Divisional Leader for Nanomedicine in the new School of Medicine and Dentistry.
Educated at UK Universities of Salford, Strathclyde and Warwick he has established himself as a leading international authority in the emerging and exciting field of Nanotechnology. He has authored over 500 research papers and articles, over a dozen books and been an invited keynote speaker at international conferences throughout the world. Prof Ahmed has served as founding editor-in-chief of several journals including International Journals of Nanomanufacturing; Nano and Biomaterials; and Nanoparticles and is on the advisory board of the Oxford University Press Book Series on Nanomanufacturing with Prof. Jackson from Purdue University. He has also chaired numerous conferences, committees and sessions in the USA, China, Europe, Russia and Middle East. Professor Ahmed is a Fellow of both learned societies Royal Society of Chemistry and the Institute of Materials, Minerals and Mining. He holds honorary and visiting Professorship worldwide at prestigious Universities including Sichuan University (China), Purdue University (USA), Tenessee Technological University (USA), Manchester Metropolitan University (UK), University Roma Torvagata (Italy). His research interests include thin films and nanoparticles and their applications in medicine, dentistry, engineering and energy generation.
Back