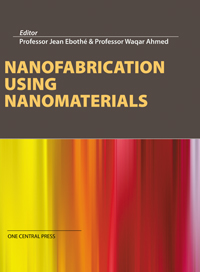 Nanofabrication using Nanomaterials
Editor(s):
Professor Jean Ebothé
Publisher: One Central Press
ISBN (eBook): 9781910086155
Language: English
Description:
---
THE TOPICS COVERED IN THE EDITED BOOK INCLUDE, BUT ARE NOT LIMITED TO:
Nowadays, nanoscience and nanotechnology have been widely deported out of the enclosures of the research laboratories. They are frequently the topics of large comments of news on the progress in science and particularly at the events generated by a discovery. Their impact becomes more concretely evident for the public at the large exhibitions of industrial novelties for which "fabrication" is the key word of such circumstances.
DOWNLOAD BOOK:
BOOK CONTENTS:
Book Editor Profile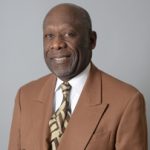 University Reims, France

Jean Ebothé is a well recognized researcher at University of Reims Champagne Ardenne (URCA) – France, whose scientific contribution is known in the field of inorganic thin films. Postgraduate at Brazzaville University (Congo), he completed his full Graduate Education in France with the award of a "Doctorat 3° Cycle" (PhD degree) of Franche-Comté University at Besançon, followed by the one of a "Doctorat d'Etat ès Sciences Physiques" (DSci degree) of Louis Pasteur University at Strasbourg. In 1990, he was appointed for a permanent position at URCA where he successfully climbed the gradual rungs of "Maître de Conférence" (Assistant Professor), "Maître de Conférence HDR" (Associate Professor) and full Professor. He reached now the highest rank of his category as "Professeur Classe Exceptionnelle" (Senior full Professor) and currently holds the Chair of Materials Science in the department of Mechanical Engineering at the Technological Institute of Troyes (URCA). He is the Head of the team "Physics of interfaces and nanostructured thin films" in the Laboratory of Nanosciences Research (LRN, E.A. 4682). His interests mainly include "the growth, tailoring and patterning of material thin film surfaces (metals and metal oxides)"; "the interdependence of surface feature and film physical properties (optical and magnetic)". In these areas, he authored and co-authored more than 200 papers of international peer review journals and Congress presentations. He also has more than 40 invited and oral lectures of international Conferences and was a visitor in several universities abroad like those of Pittsburg-Kansas (USA), Séoul (Korea). He is assigned as Editorial board Member of several international journals (Composite B: Engineering, Dataset papers in Physics …). Prof Ebothé served as a Jury Member and Member of Examiners board of PhD and Advanced degrees at several Universities in France (Montpellier, Angers, Mulhouse…) and many foreign countries (Morocco, India, Poland, USA…). Member of several scientific affiliations as "European Materials Research Society", "American Chemical Society"…, he also served at the national level as a Member of the French National Council of Universities (CNU) from 1995 till 2004. Locally, he was a Member of the Doctoral Council from 2008 till 2012 and also the one of the Scientific Council of URCA from 1998 till 2004, among many others responsibilities.

In 2014, he was made an Officer of the Most Excellent Order of the French Merit "Ordre des Palmes Académiques" for services to Science and Higher Education. Recently, he was elected as Fellow Member of NANOSMAT Society.
Back